Drawing, molding, folding fabrics.
Cutting sewing them.
Molding, sewing again these fabrics.
They become clothes.
Flatter, shape, embellish them.
This is the work, the talent, the art of a fashion designer.
Finding the right fabric, the right cutting, the right shape to create clothes that not only fit a person -physically and his/her personality – but also illustrate the vision and signature of a designer.
This is what I like about fashion design, about the art of designing clothes.
Fitting both the clients and designer's personalities and characters.
It is always a pleasure for me to visit fashion exhibitions, because they show the work, vision and style of designers.
How they work along with their models and clients to create unique masterpieces, fashion masterpieces.
How they interpret orders and trends while respecting faithfully their own style.
One fashion exhibition that I would like to highlight in this post is the exhibition Alaïa before Alaïa.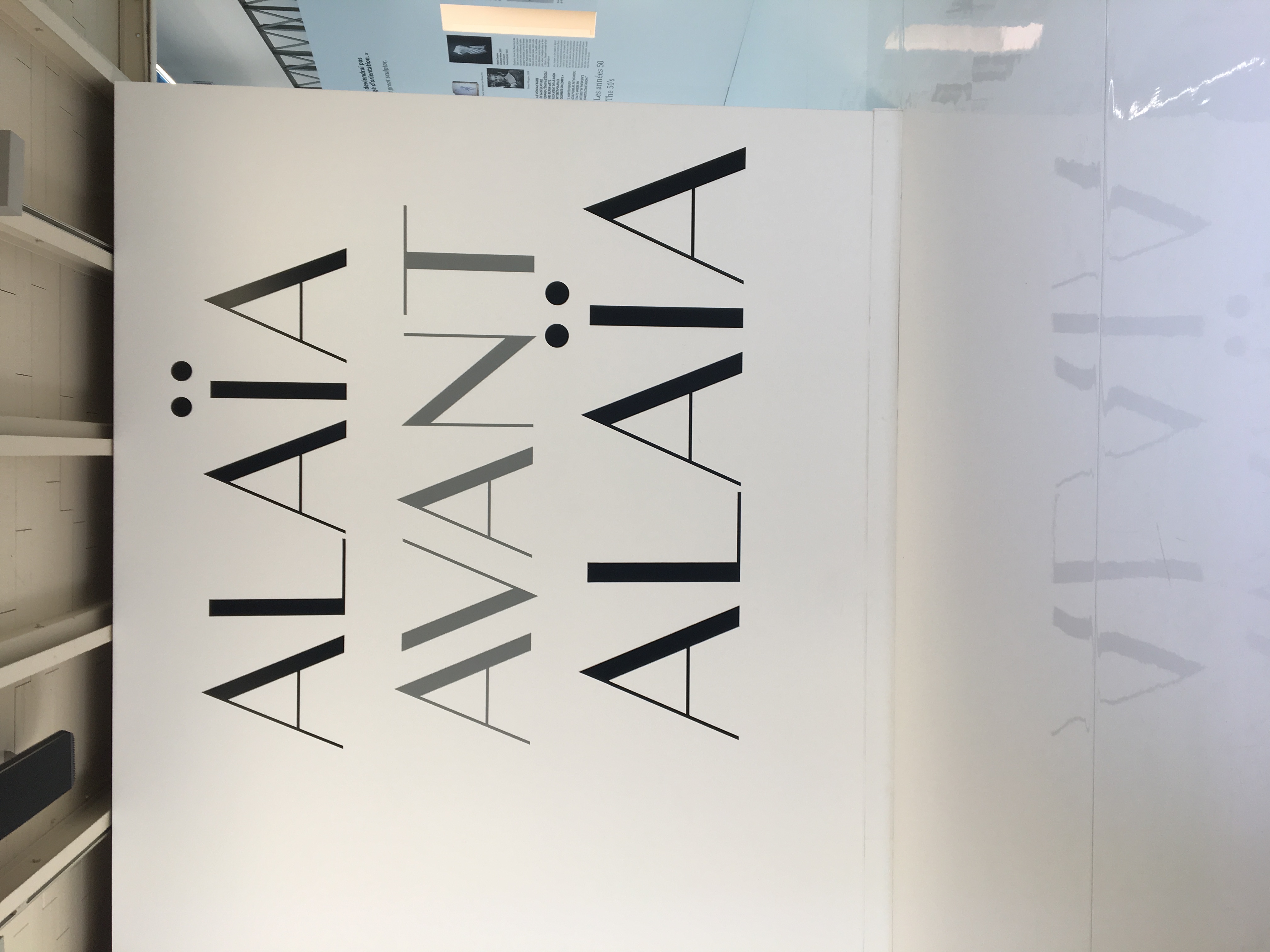 I visited it last year at the Fondation Alaia in Paris and I enjoyed it because it focused on the beginnings of the designer Azzedine Alaia, from 1950 to 1980, from his youth to the rise of his renowned fashion path.
Through pictures, videos, texts, sketches and of course clothes, we were immersed in the main events, places and people that influenced his career. I liked the intimate atmosphere that this exhibition conveyed, especially his friendships, his quotes, and his inspirations.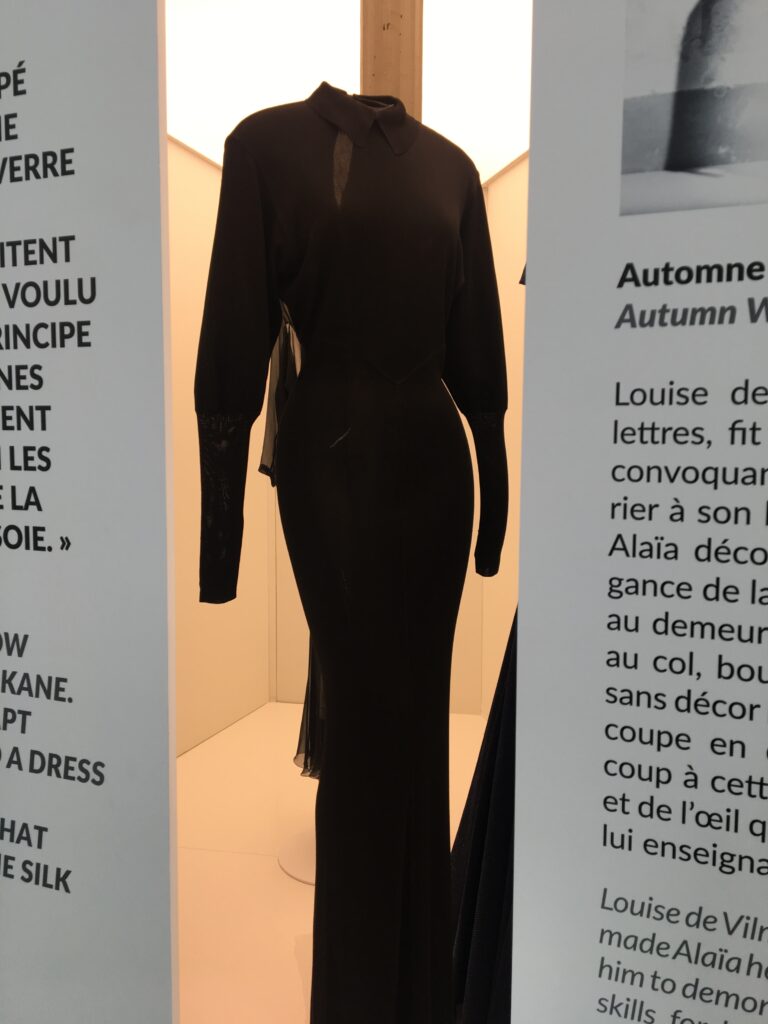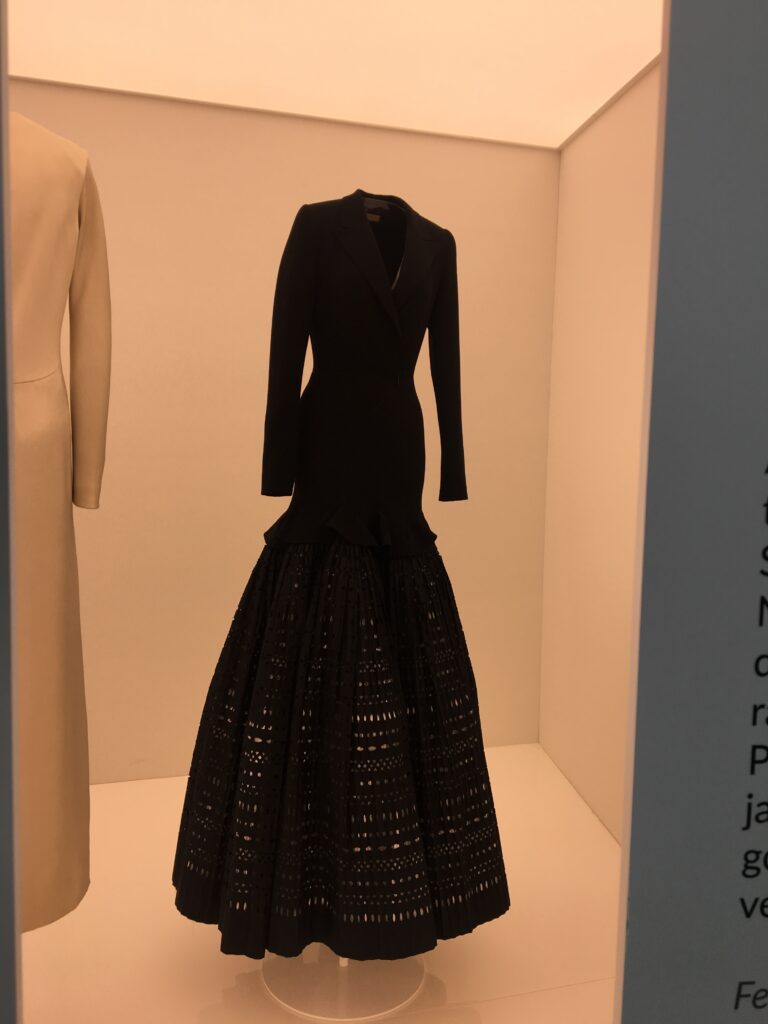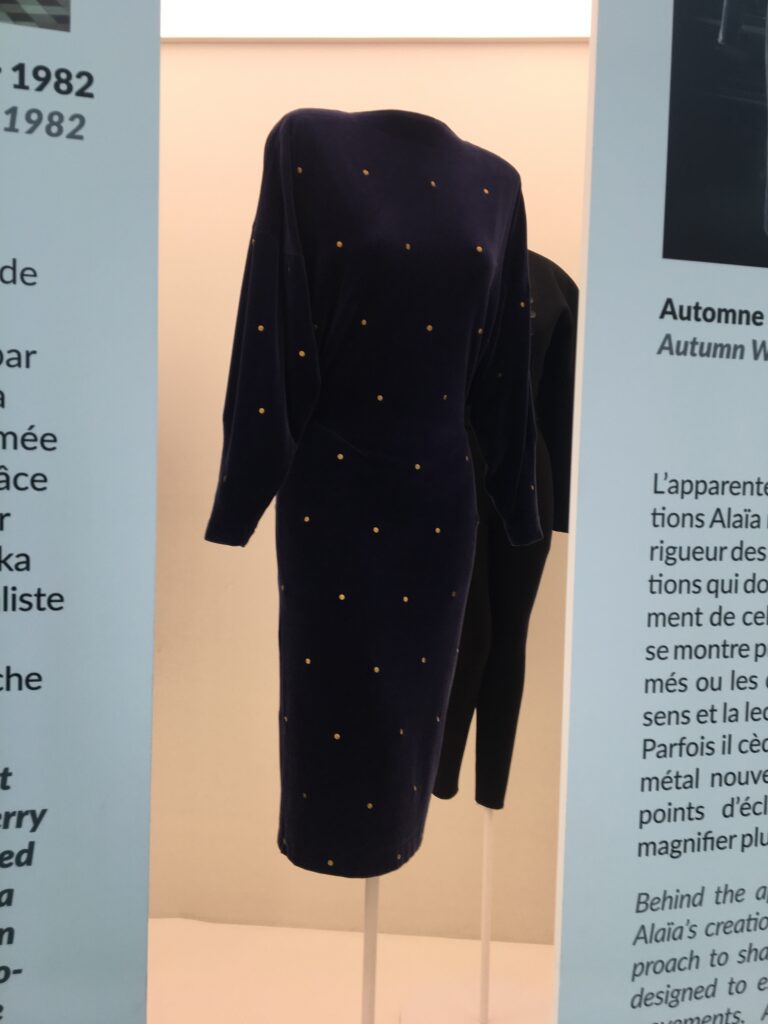 I also discovered in this exhibition some parts of the work of Alaia's close friend, Leila Mansari. Her sketches and designs are beautiful.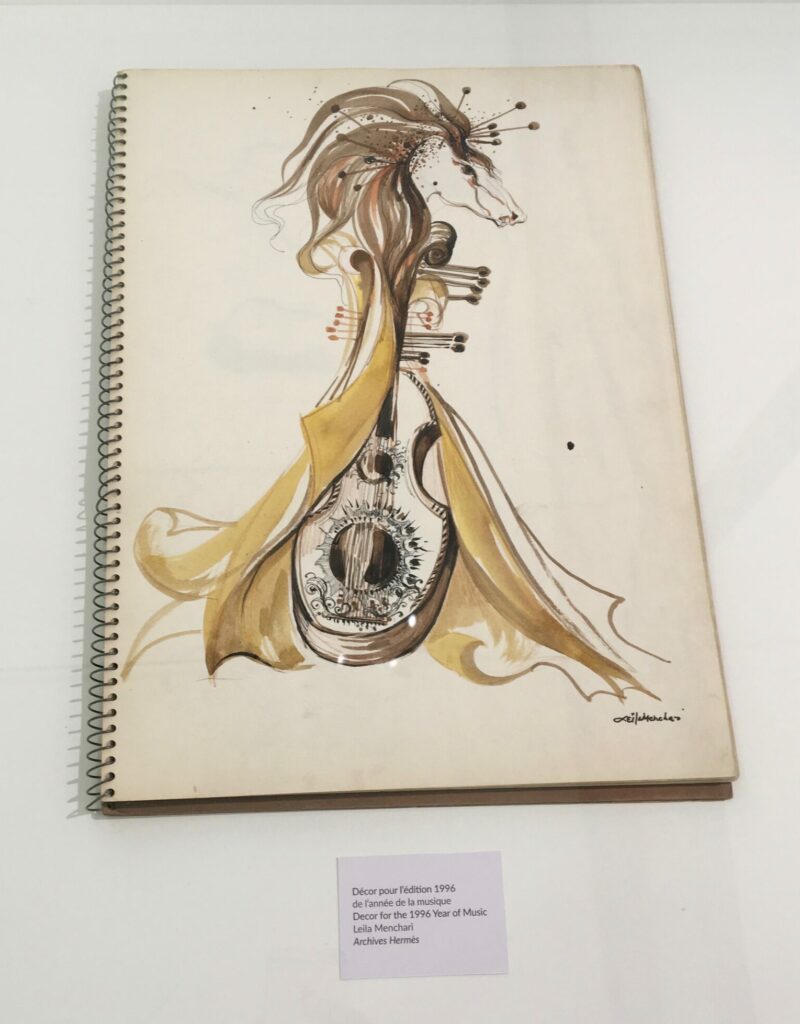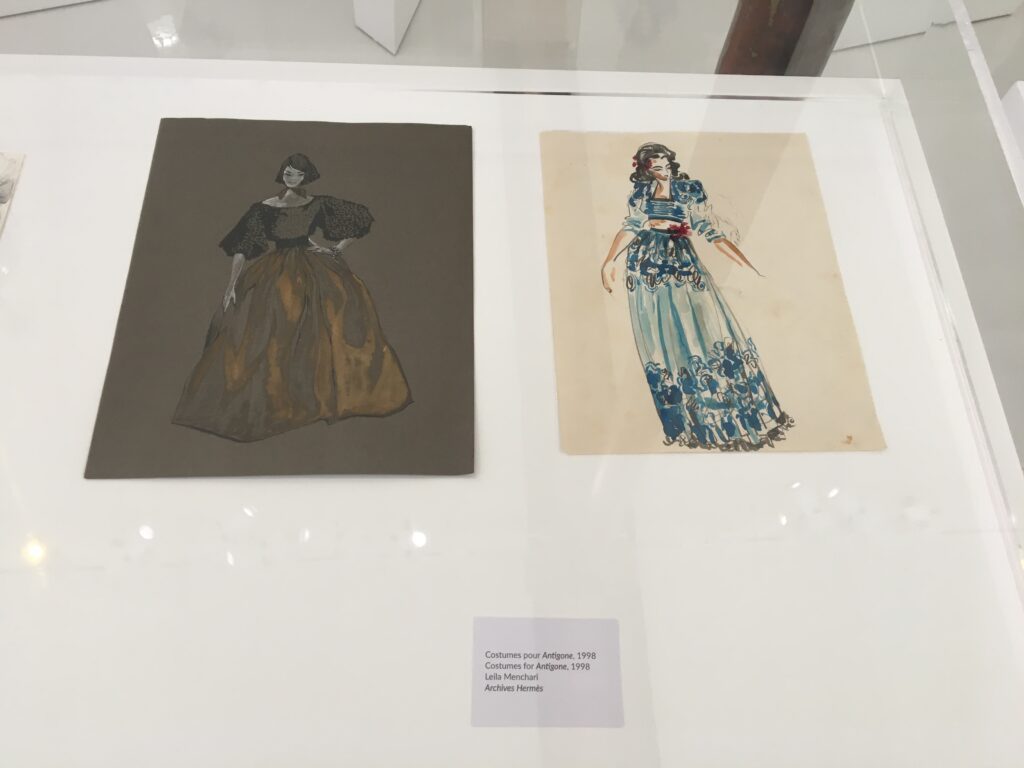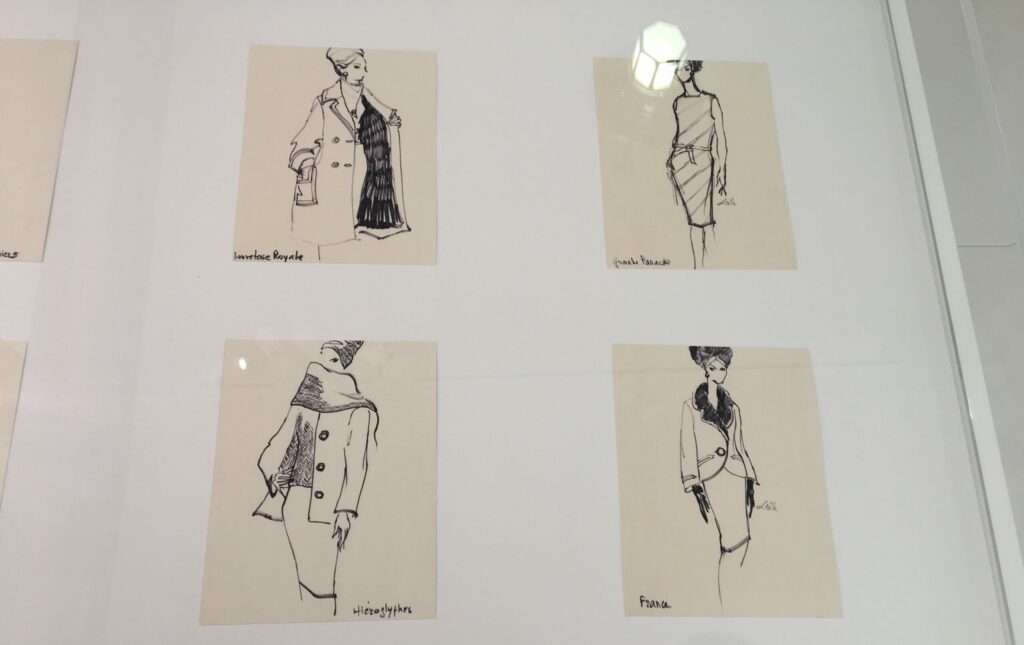 All in all, this retrospective exhibition was not only informative but also very well displayed, it showed in a certain way the backstage – personal and professional- of a great fashion designer and of his eponymous fashion house : Alaia.
For more about fashion, visit my Pinterest boards dedicated to it.