I love the art of painting; the art of choosing the right tool, the right color, the right composition to express an idea, a concept, a place.
I'm fascinated by the skillful dexterity of the artist who uses specific technics and disciplines such as sciences to make his/her art come true.
This is just amazing to me.
Last summer, I visited a beautiful exhibition on Paul Signac entitled Signac and Colour Harmonies, at Jacquemart-André museum in Paris.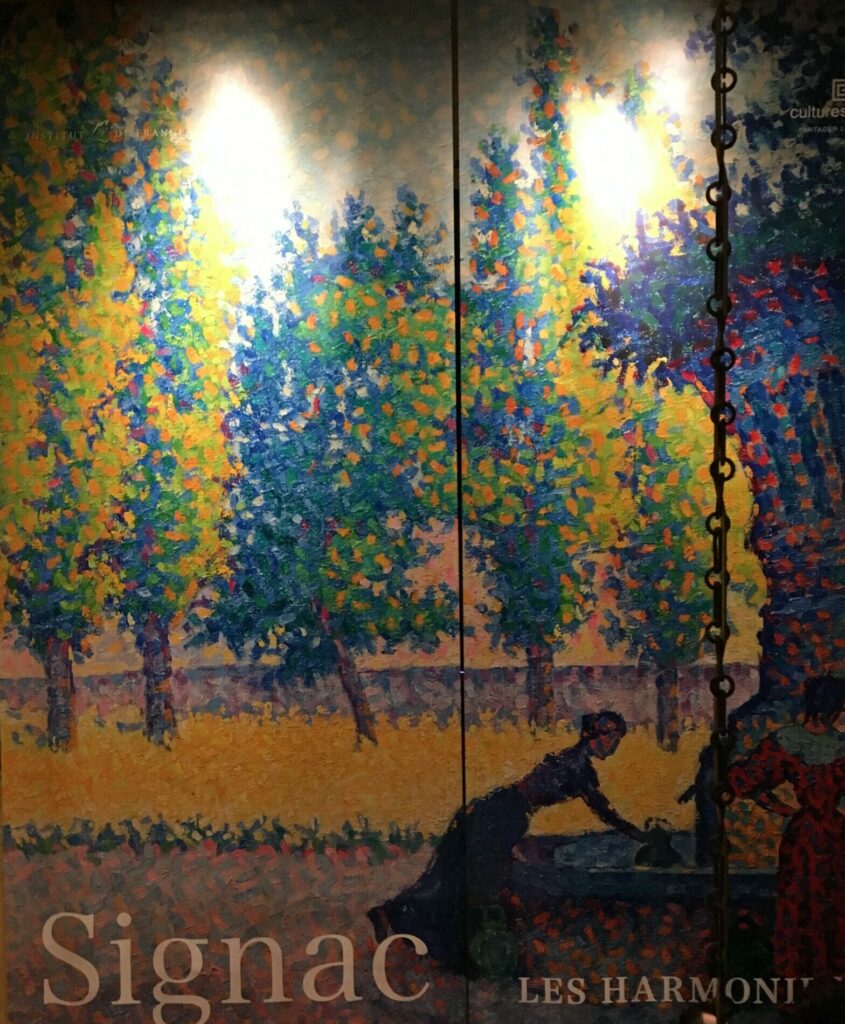 This exhibition was very interesting because it immersed us in the neo-Impressionist universe with not only Signac's works, but also other neo-Impressionist artists such as Maximilien Luce, Camille Pissarro or Achille Logé.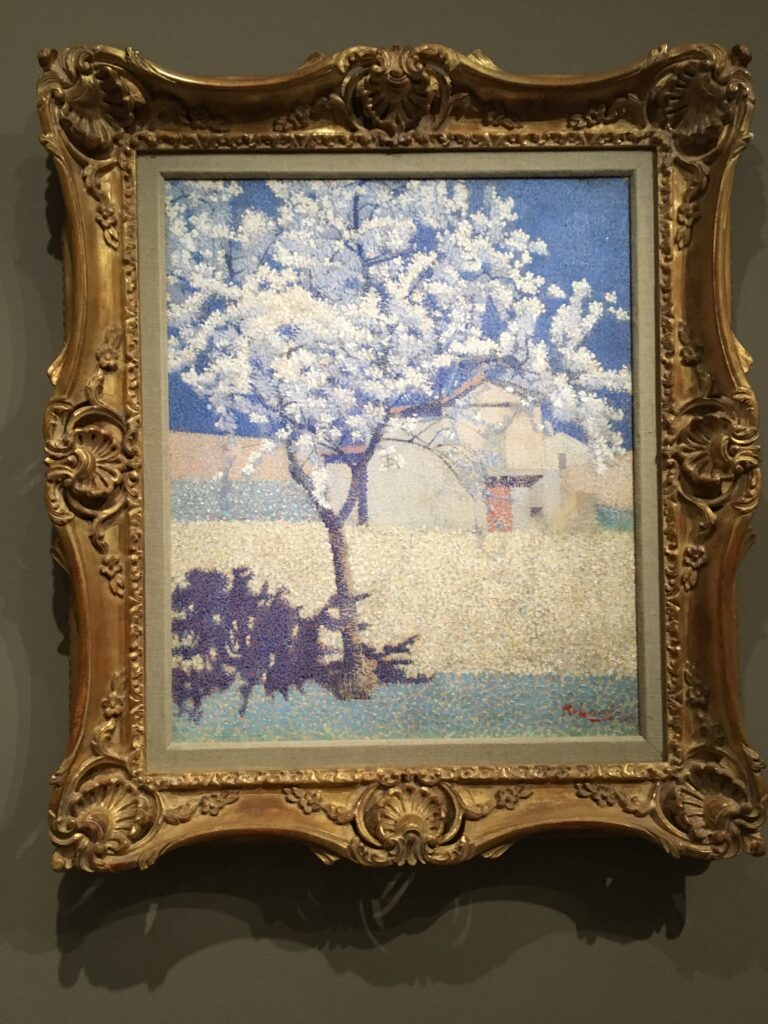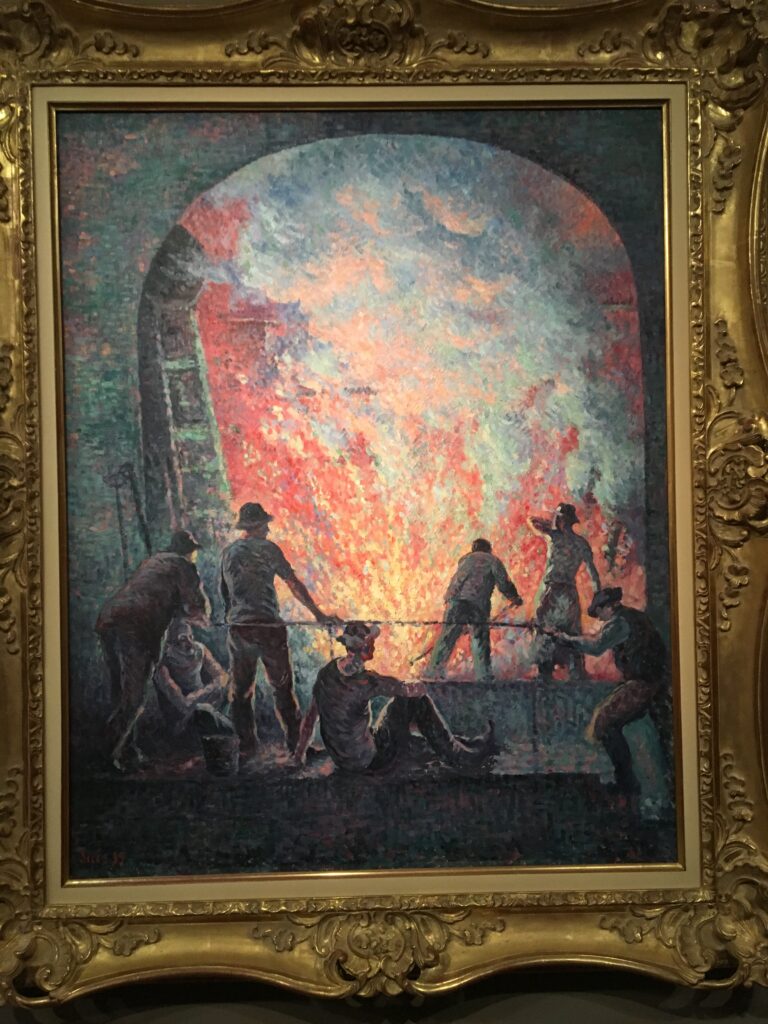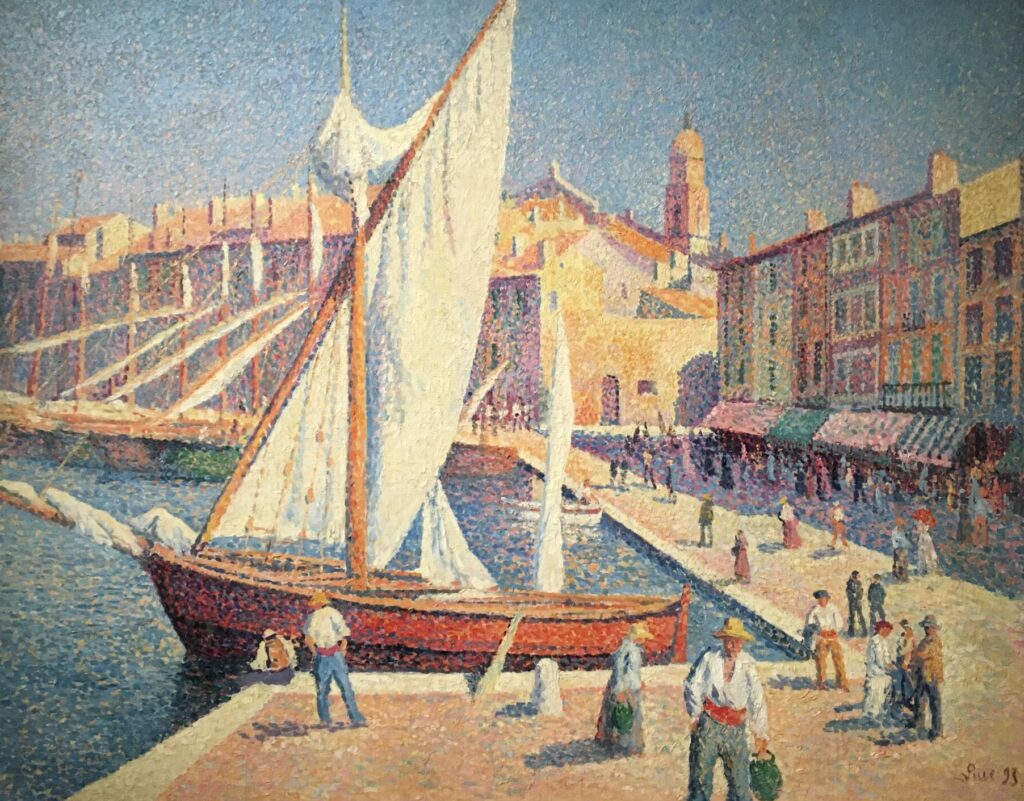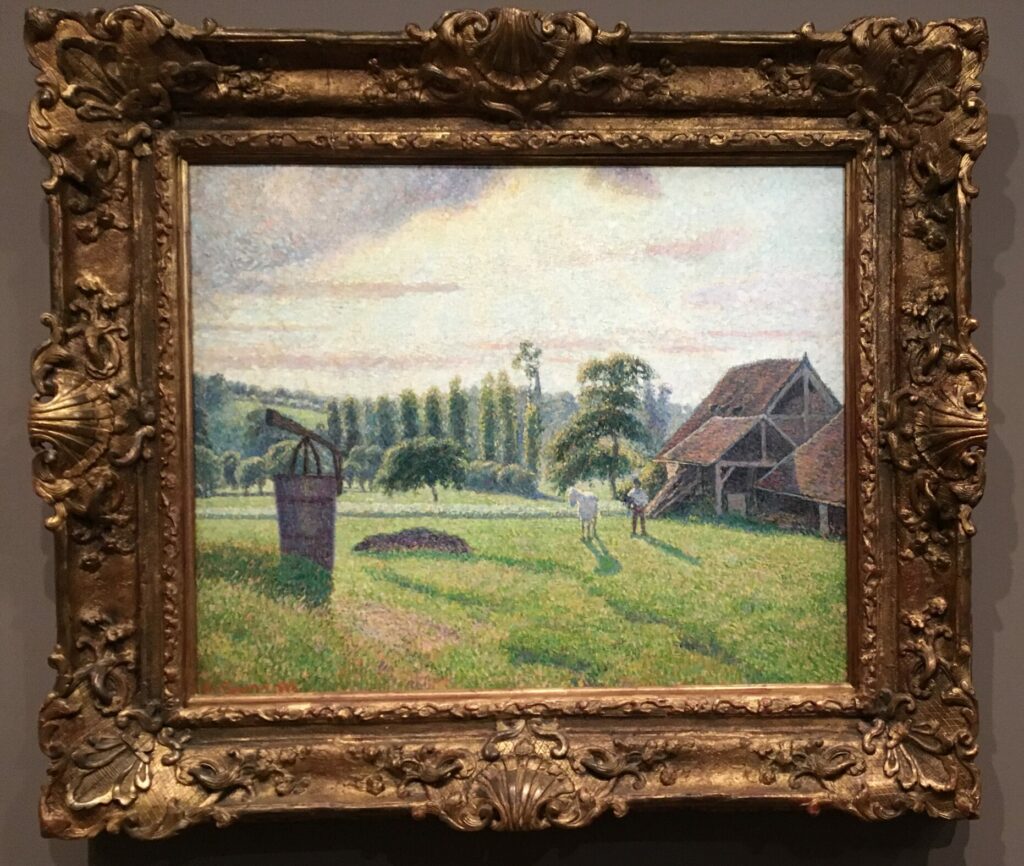 The 70 paintings presented in this chronological exhibition were very beautiful with all their colors and their precisions.
It was also the occasion for me to know more about Signac, his work and about neo-Impressionism.
The scientific principle of the division of colors
Throughout all these paintings, I discovered the scientific principle of the division of colors which implies juxtaposing small strokes of colors on a canvas to create a full picture thanks to the optical mix of the color tones.
Signac's works – from coastal landscapes to contemporary life scenes – were stunning, especially the ones about St Tropez.
His mastery of the division and contrasts of colors is incredible; the luminous and harmonious compositions of his works show the various ressources of the colors.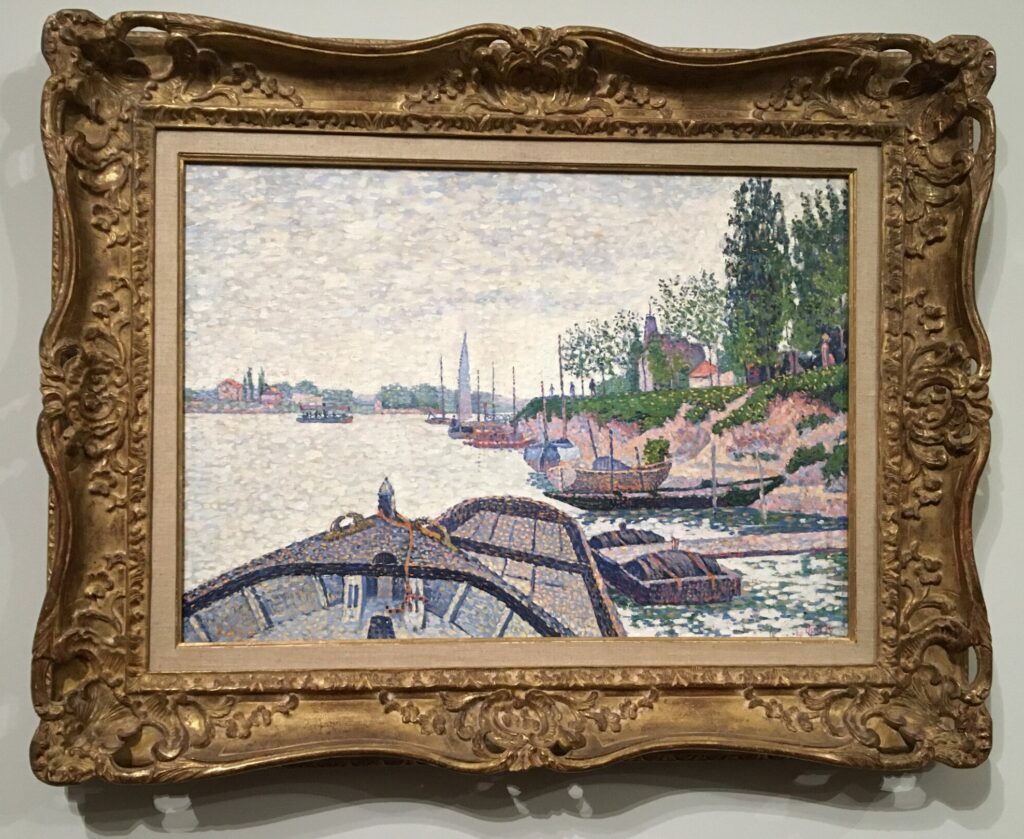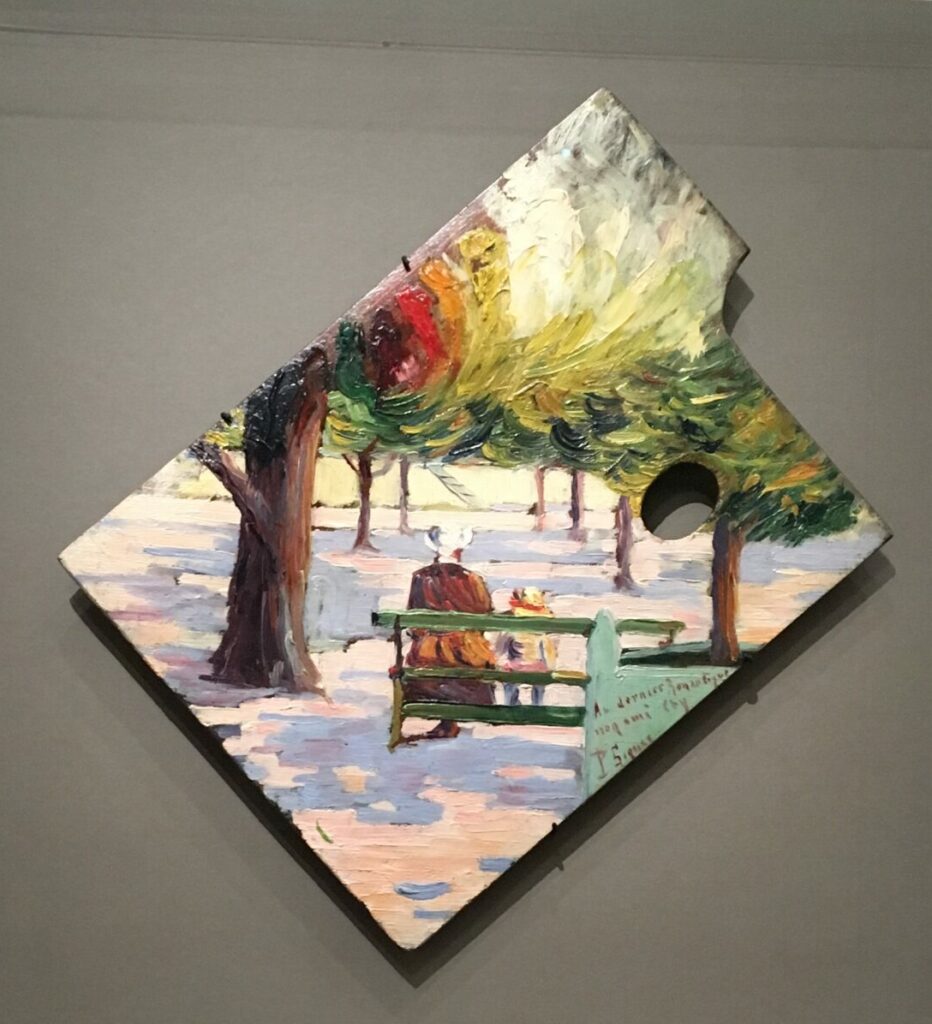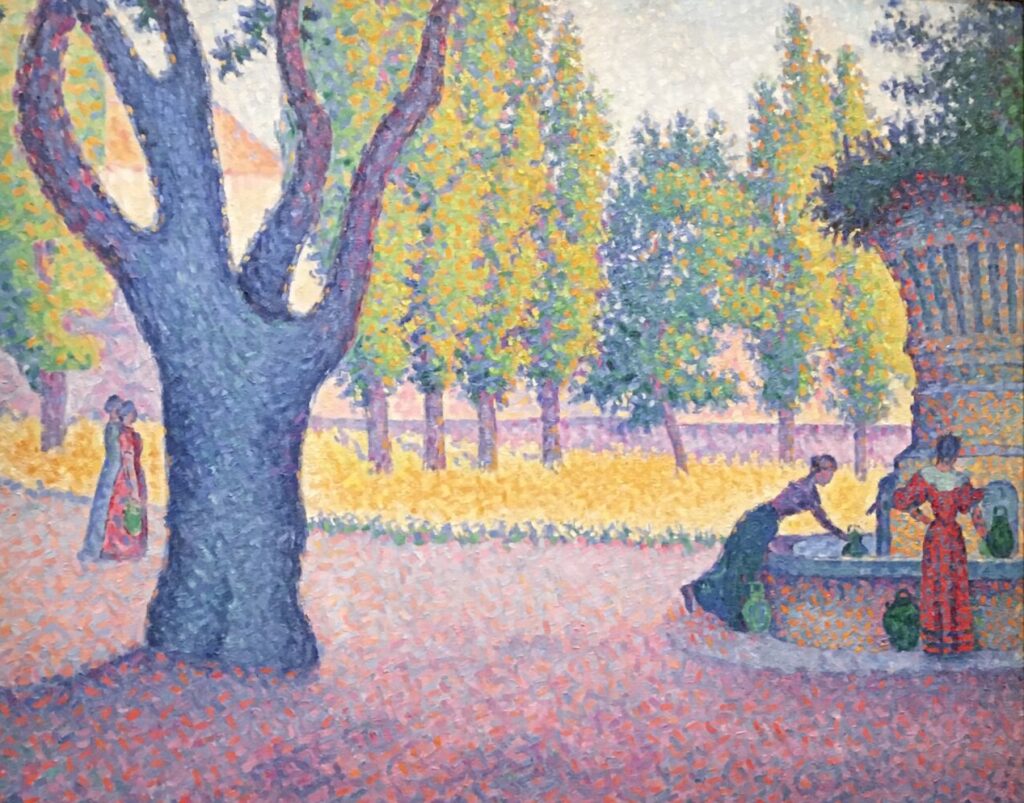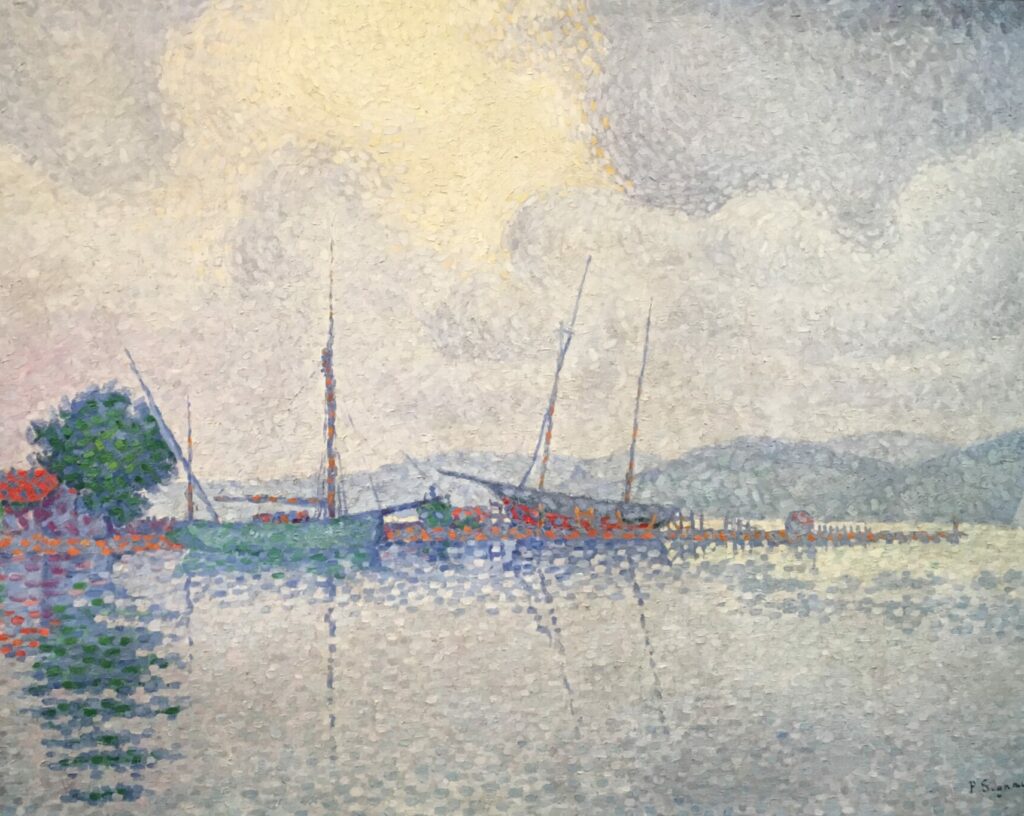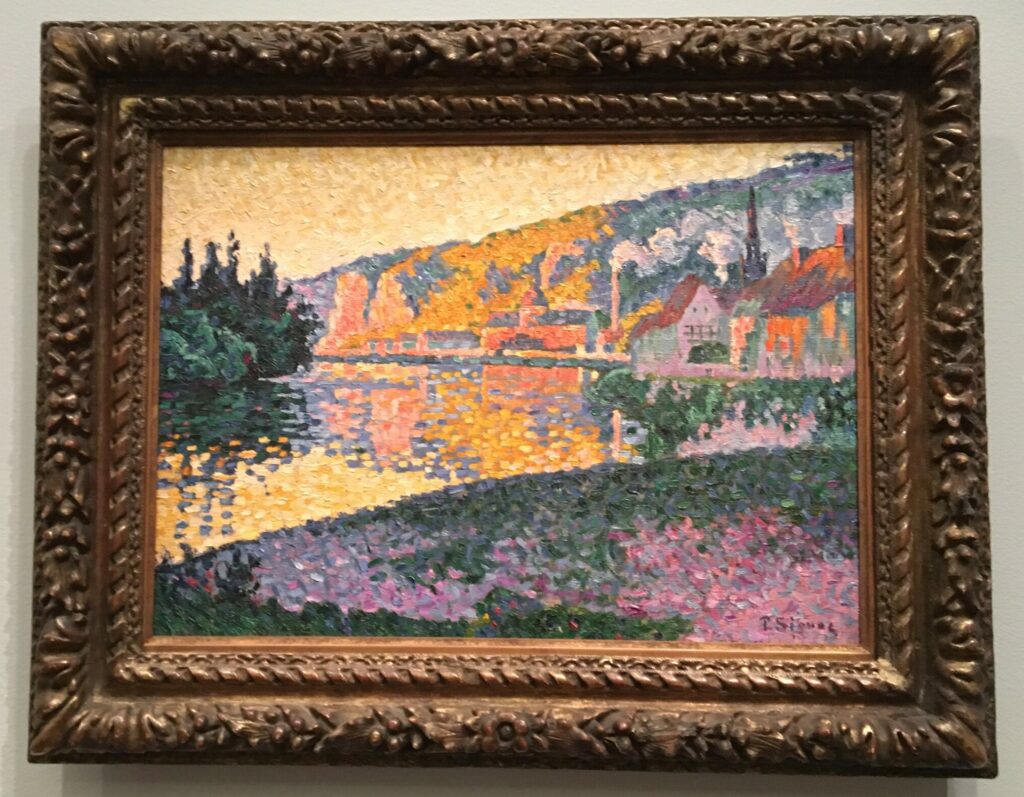 This exhibition also showed Signac's work with watercolor on different formats and supports such as cardboards for instance.
As he enjoyed painting in the open air, watercolor was a great way for him to work outside, and to then, use these paintings in his workshop, although some of them were also exhibited, like Antibes.
Some of his watercolor paintings were done in fans, with a thoughtful choice of colors.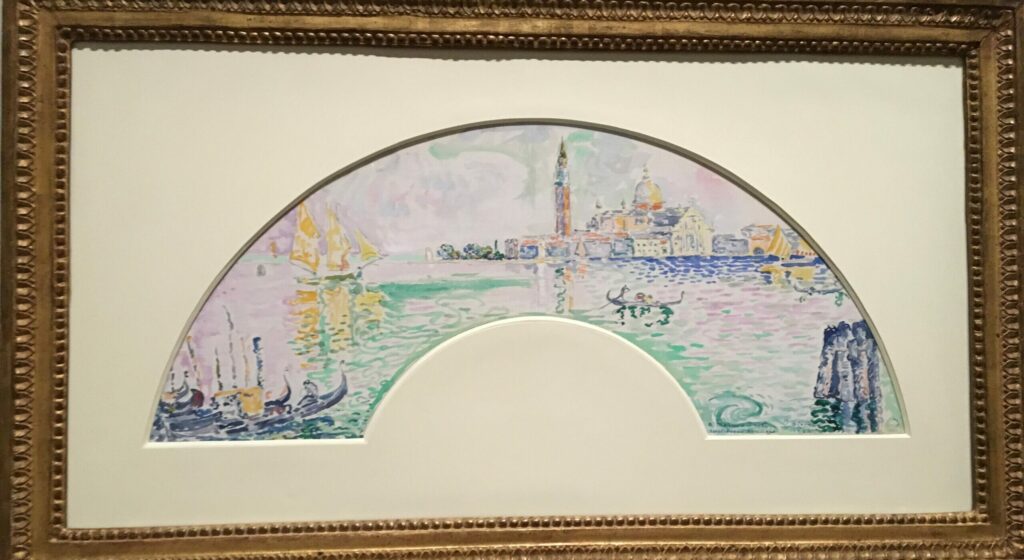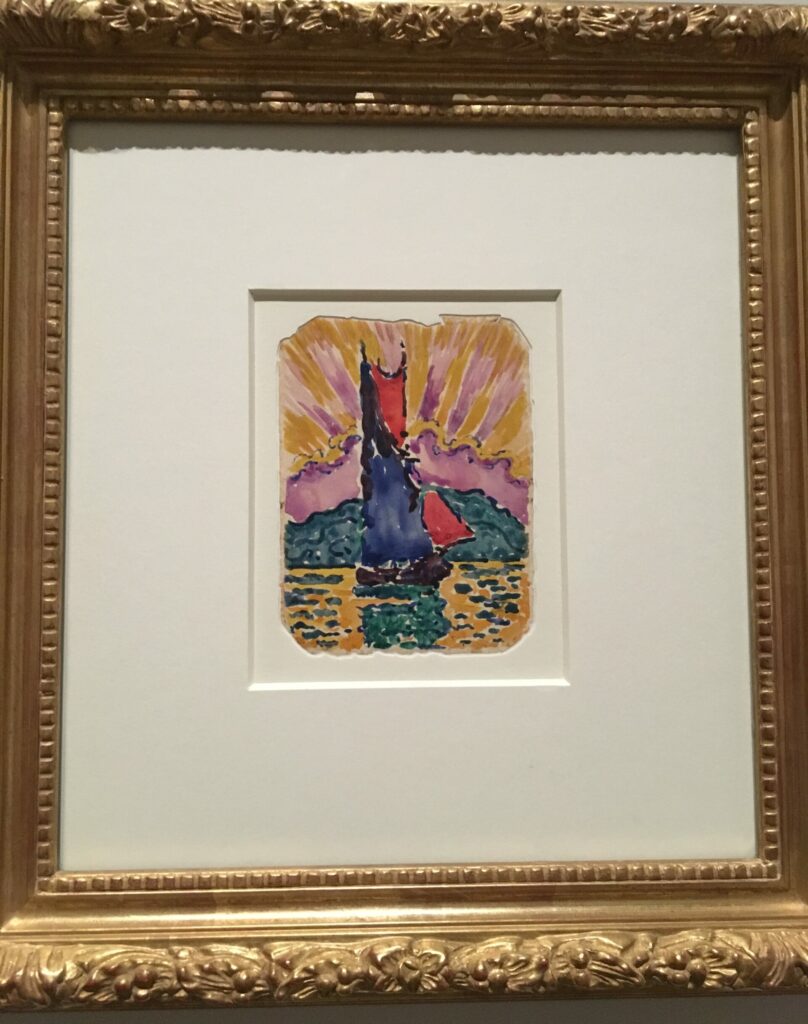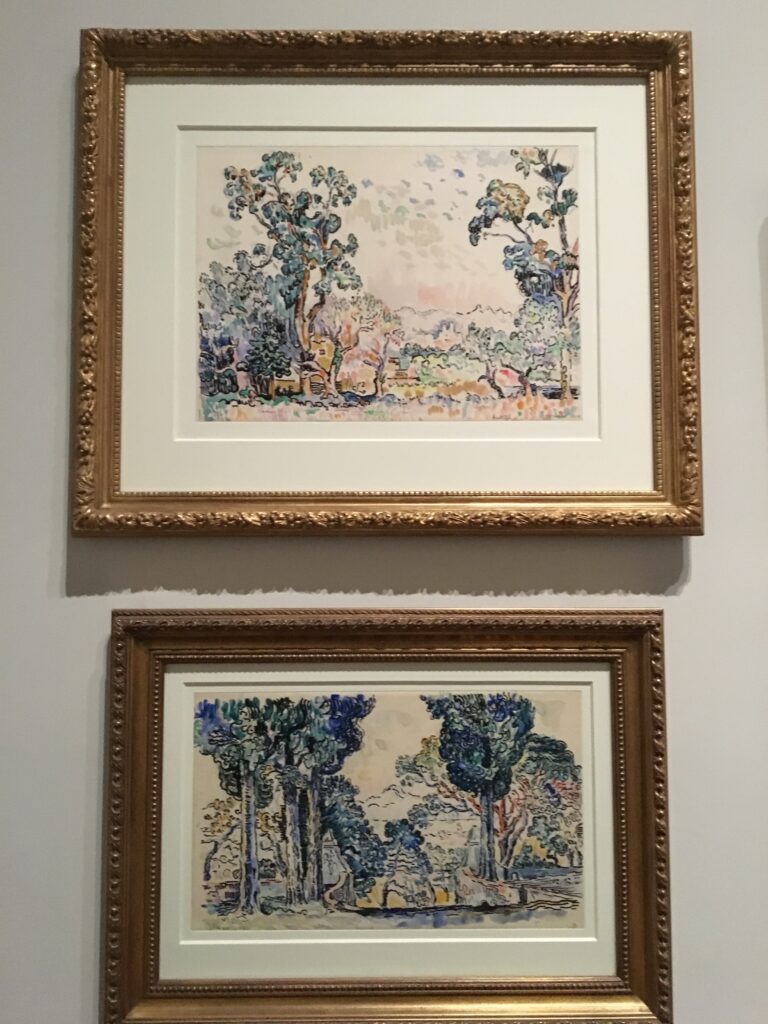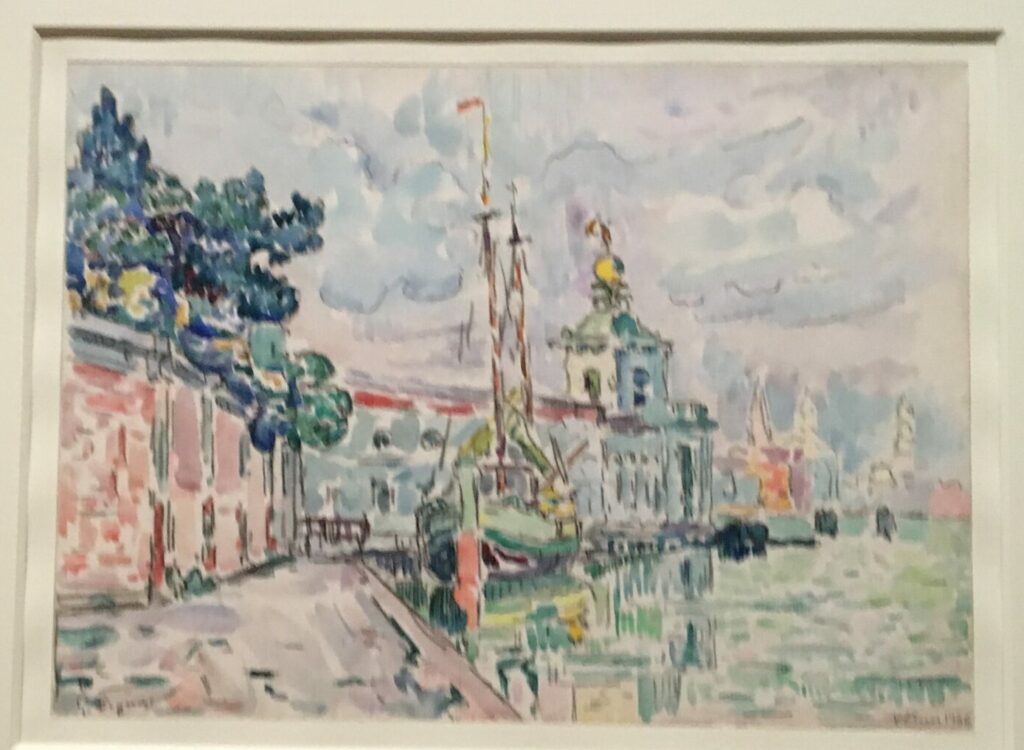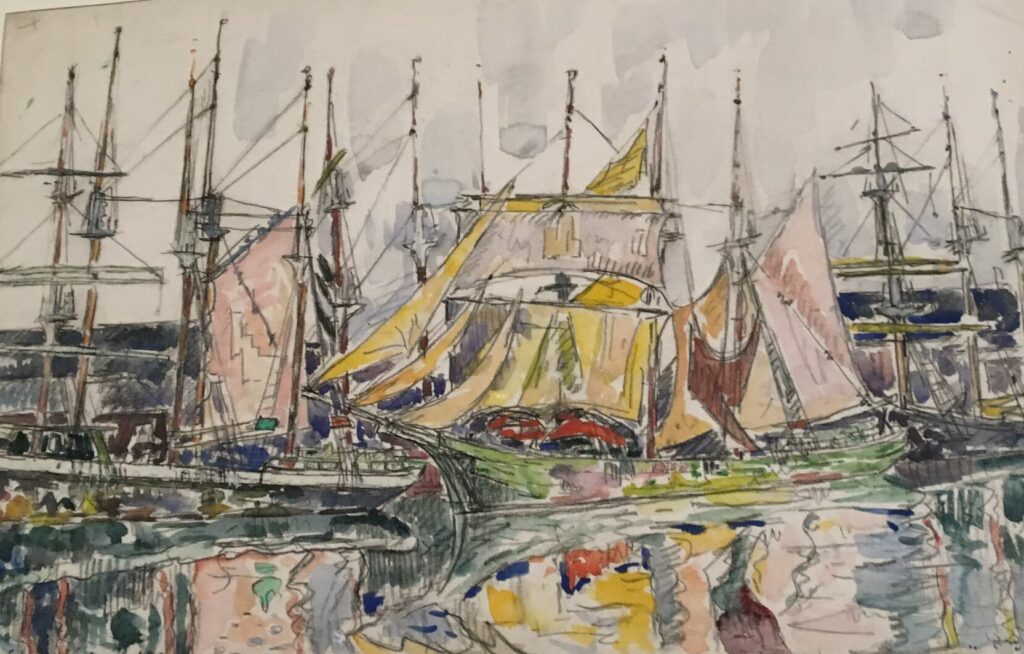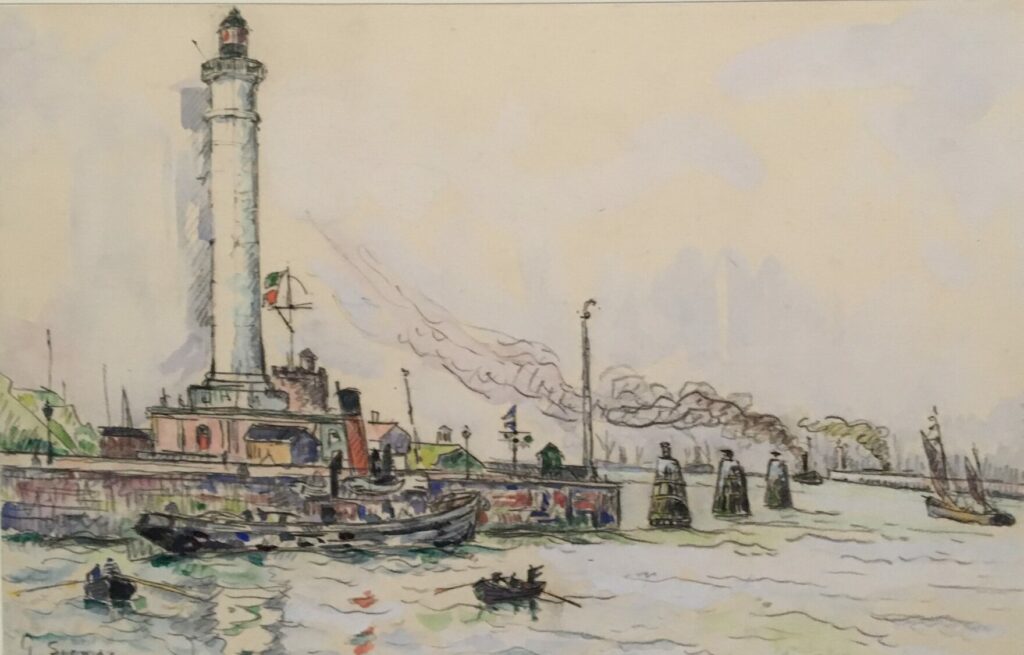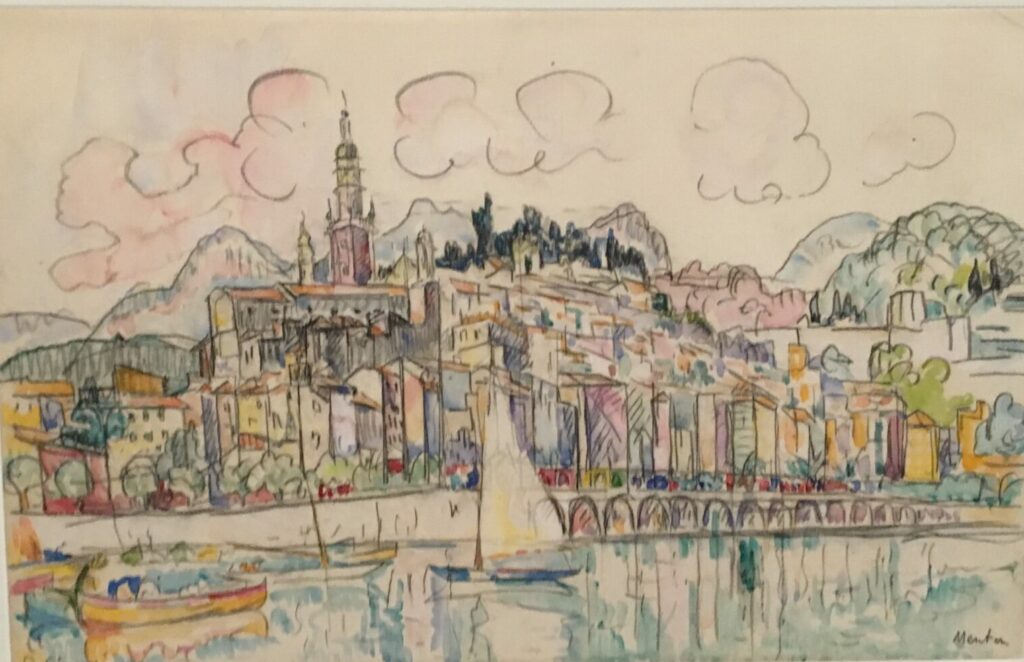 Signac also used India ink in his work, using the contrasts of black and white to create some of his paintings.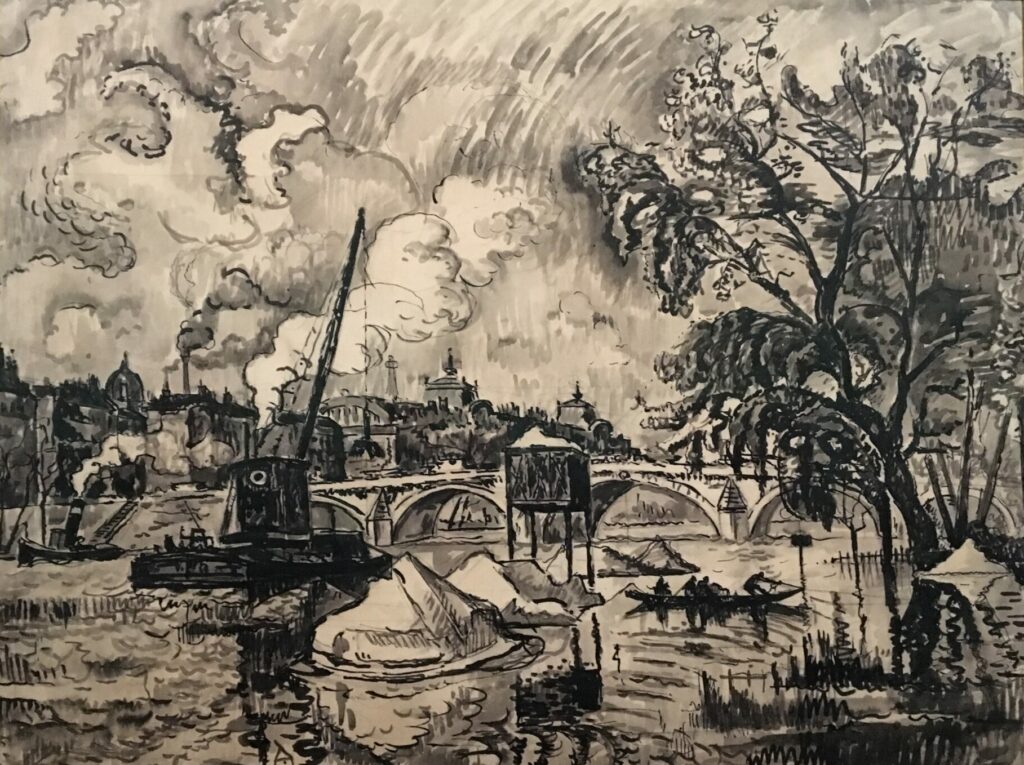 As an artist who specialized in painting water, light and colors, Signac notably painted polychromic compositions of international piers such as Venice, in Rainbow Venice.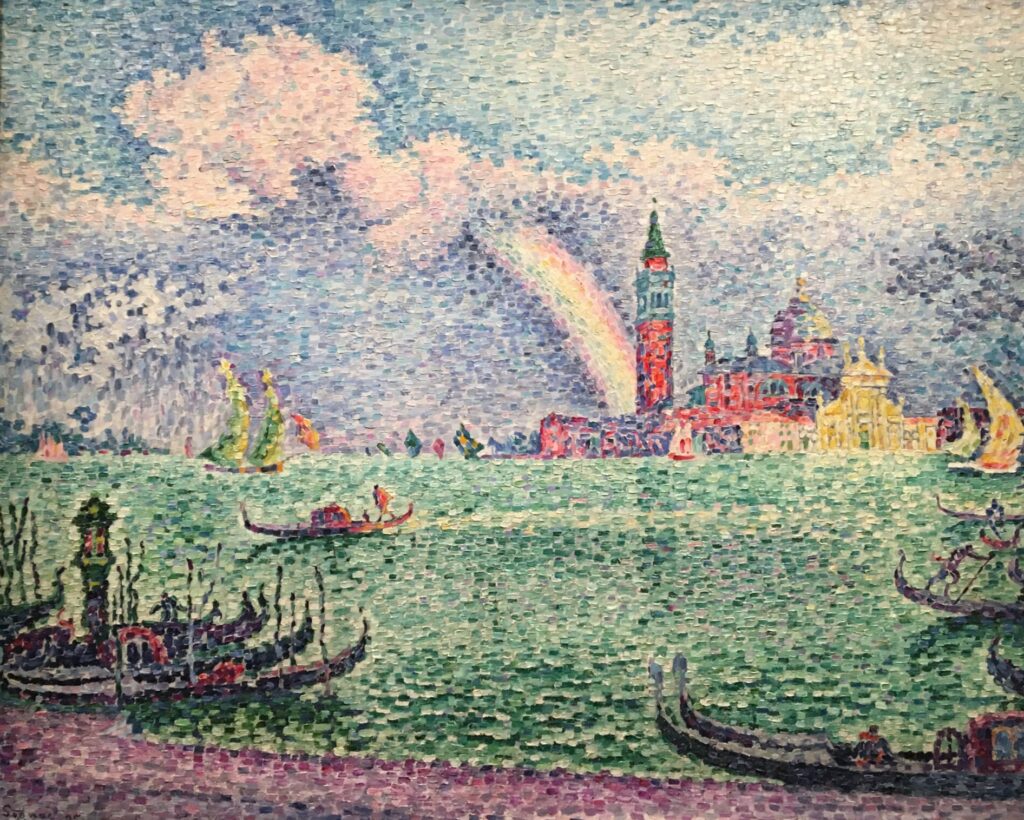 All in all, Signac's work is a good documentary of the different coastal places that he visited.
His attachment to the freedom of the colors is as visible in his polychromic and very symmetrical paintings as in his monochromic paintings centered around one color and its shades.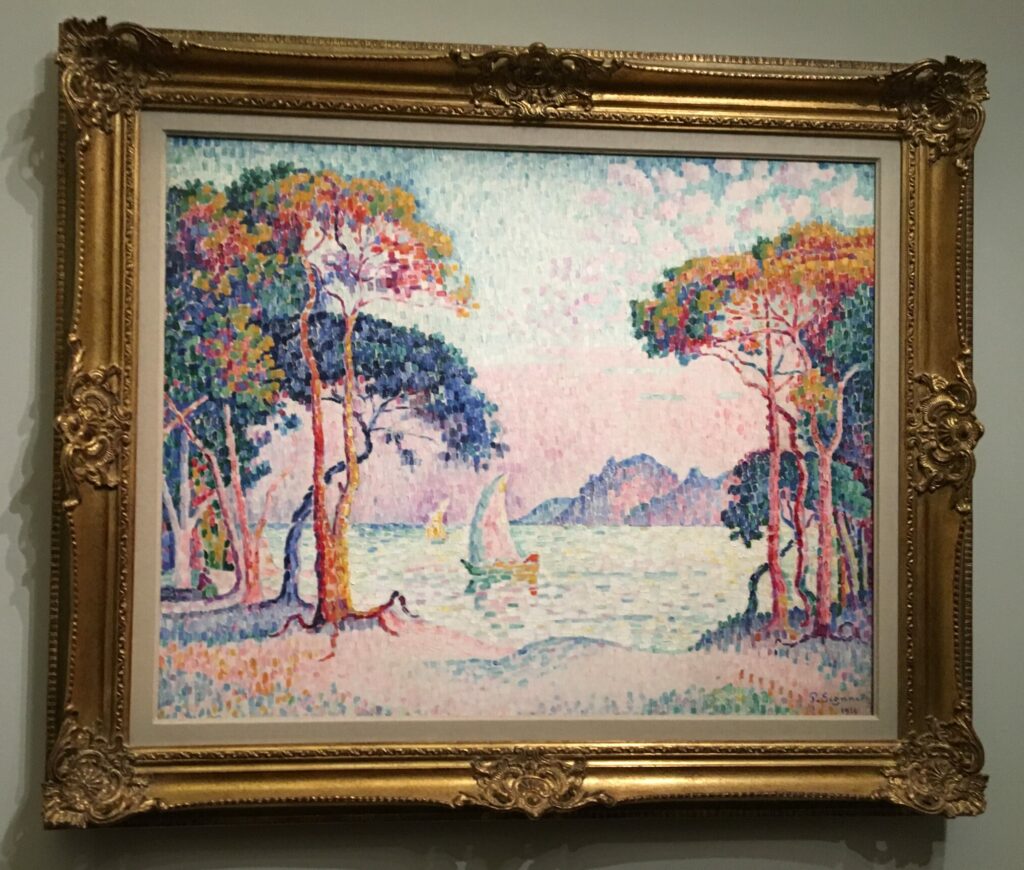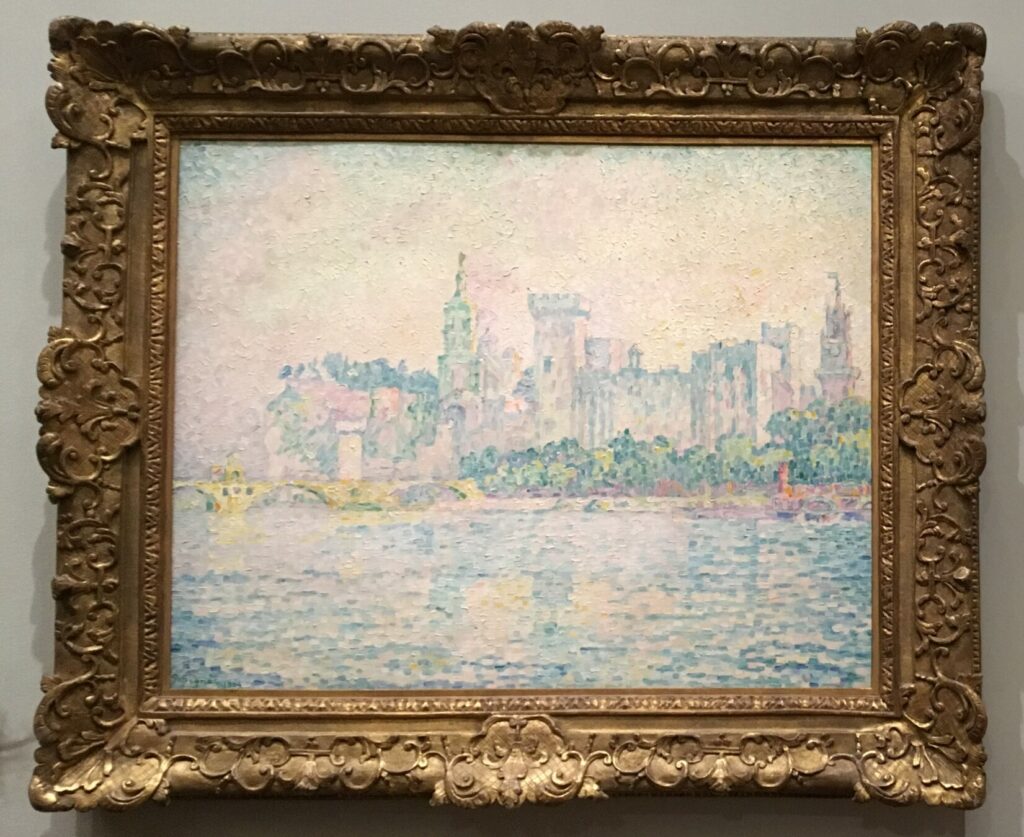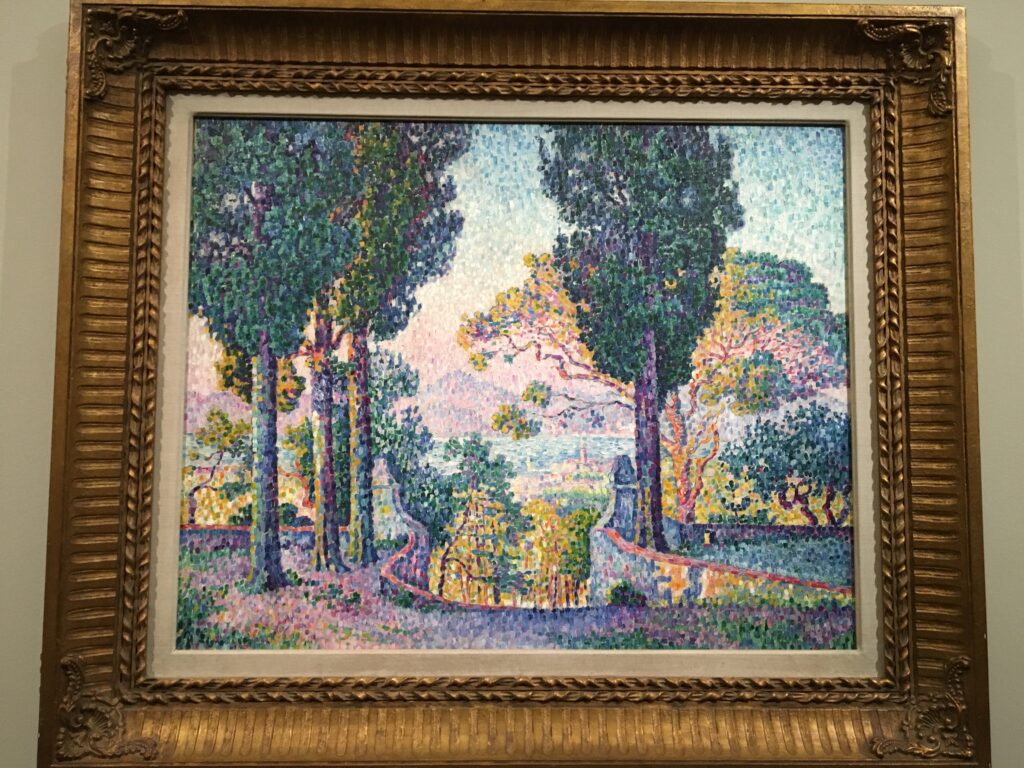 This exhibition was surely a great retrospective !
For more about painting, visit my Pinterest board dedicated to Arts.