In my article Clean Fashion, I explained that some fashion brands like AG Jeans and Wrangler were actively working on new ways of manufacturing denim. The aim of these innovations is to reduce the environmental impact of the production of denim since this activity requires intensive use of chemicals, water and energy, and is thus, very harmful for the planet.
These positive initiatives are fortunately expanding within the textile industry. Here are some relevant examples of them:
"Jeans Redesign" project
The "Jeans Redesign" project is a project initiated by the Ellen MacArthur Foundation aiming at encouraging brands and suppliers to make more sustainable and circular denim.
From the reflection on innovative designs for denim pieces to new sourcing, weaving and dyeing methods, the participants of this project have to develop a plan that meets "four main criteria around durability, recyclability, traceability and material health", and to put these plans into action as an experimentation at first, and to scale them up if the experimentation is conclusive.
Beyond its great vision, the beauty of this project resides in its collaborative form, because its participants join forces together to find sustainable solutions for the same goal: create cleaner denim.
The "Denim Reimagined" project
Created by Hong-Kong upcycle fashion brand The R Collective, the "Denim Reimagined" project is a 9-piece limited denim edition supported by Levi's® and aiming at using "innovative design, manufacturing and labeling to reduce clothing's climate impact".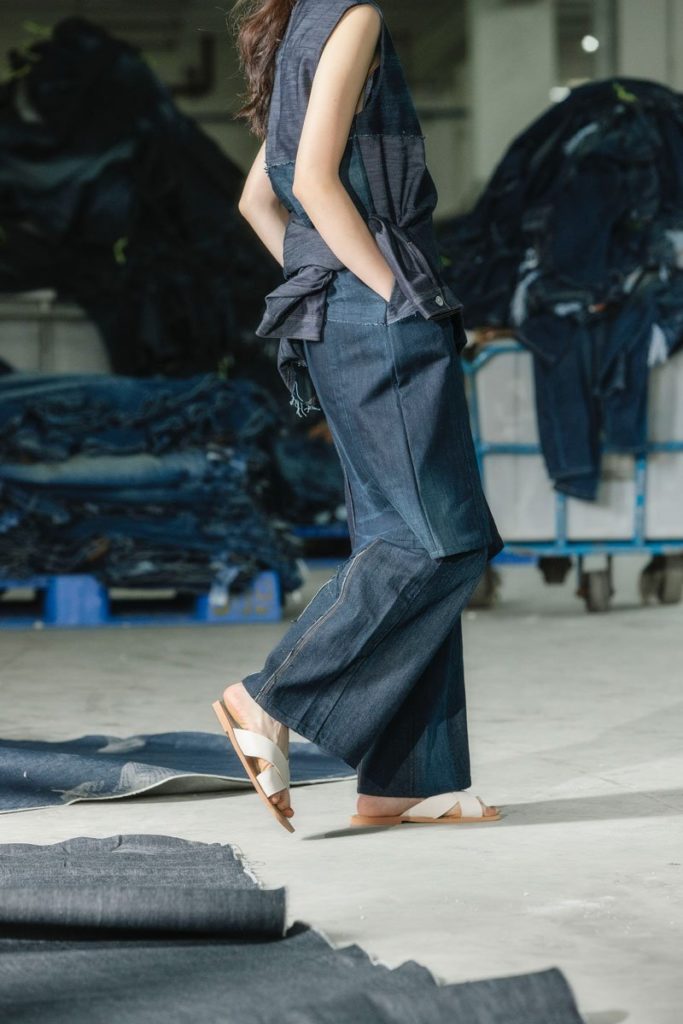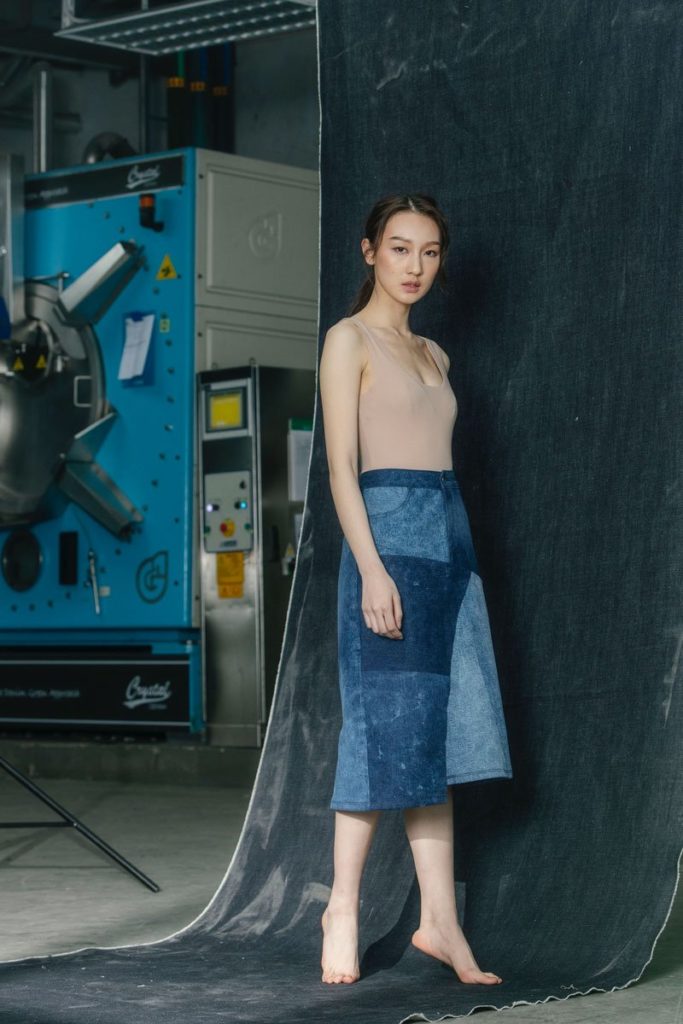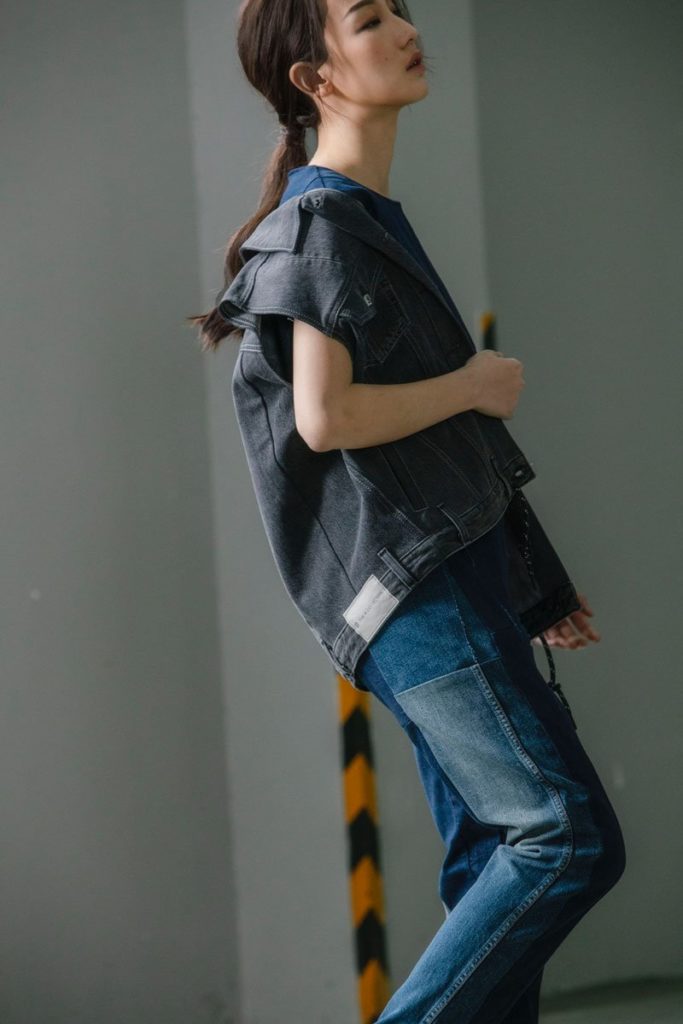 This collection, made with Levi's® aged inventory and irregular/leftover samples, uses an innovative product labeling that mixes responsibility and digital.
Its labels are indeed made from recycled materials using zero waste water-soluble materials, and a unique QR code in which consumers learn about the background of the garment (how it was made), how to take care of clothes in an eco-conscious way, how to optimize the longevity of denim pieces, and the story of the collection.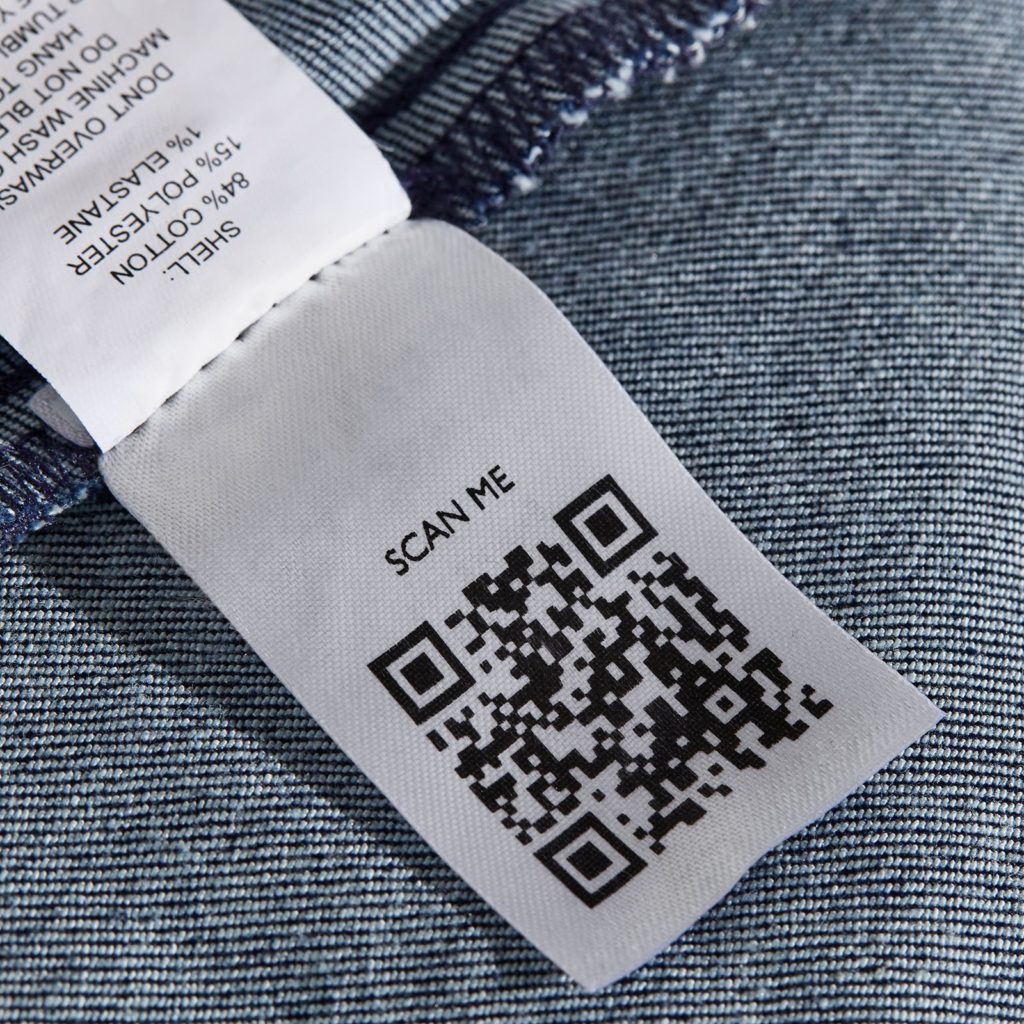 This project is very relevant because not only does it proposes an eco-conscious collection of denim clothes, but it also offers a great digital experience. We are looking forwards to additional collections like this one!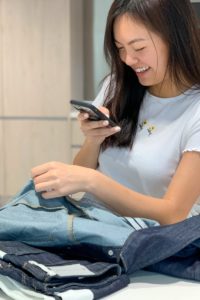 The Fashion and the textile industries are transforming their entire processes, whether it is on the designs of their pieces, the raw materials they use, or their supply chains. More innovations aiming at reducing the pollution of these industries are thus yet to come.
Sources:
The fight for clean and recyclable denim
A new denim collection gives jeans a digital identity
For more about Fashion, visit my Pinterest board about Street Styles.