Hermès' ad campaigns have always been very beautiful and creative. I have even written an article about some of them that really stood out in my opinion – and they are still captivating to me today.
The brand's campaigns are always very refined, dreamy, yet down to earth.
They convey a certain sense of dream and openness to imagination because the settings of its ads are timeless, with no defined notion of place or space.
The colors of Hermès' ads are also very bold and bright, and they reflect a certain sense of warmth.
Some of the brand's ads are rooted in natural raw landscapes – which create impressive pictures – while other ads take place in more urban areas, but still with this dreamy signature of this house.
Hermès' latest ad campaign for its SS21 collection is beautiful and creative, as usual. It plays with the art of collage and street photography, mixing black and white pictures and color images. The result is great!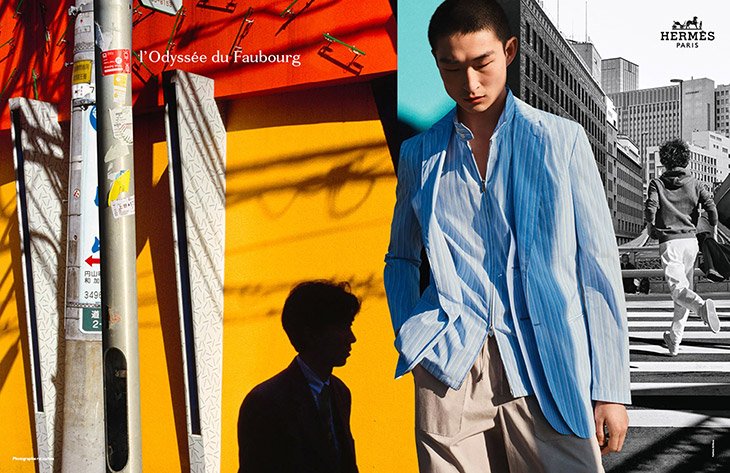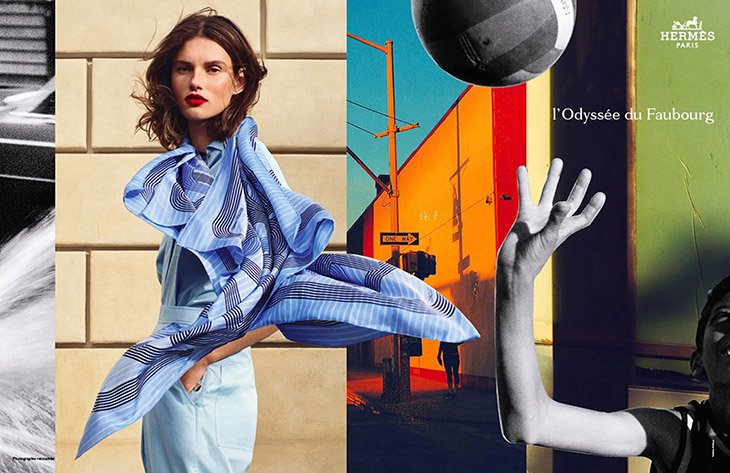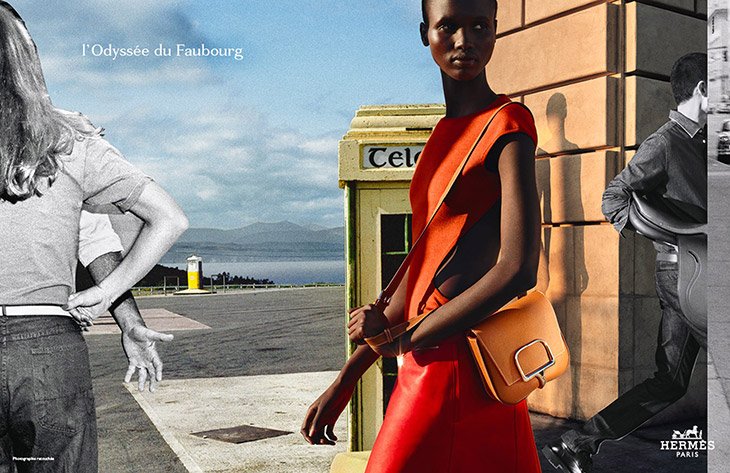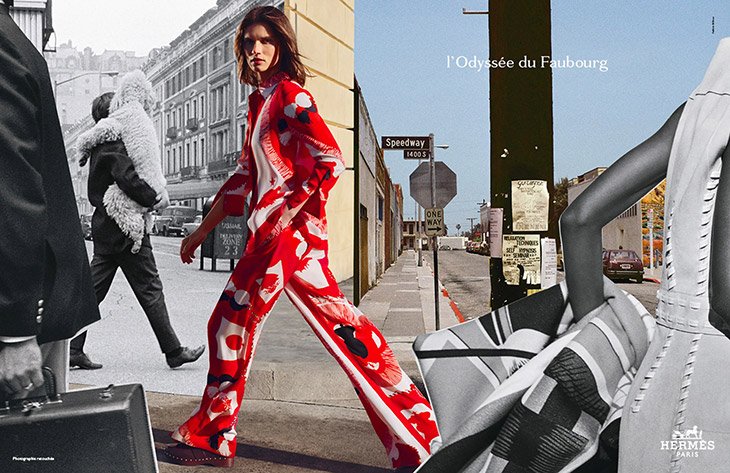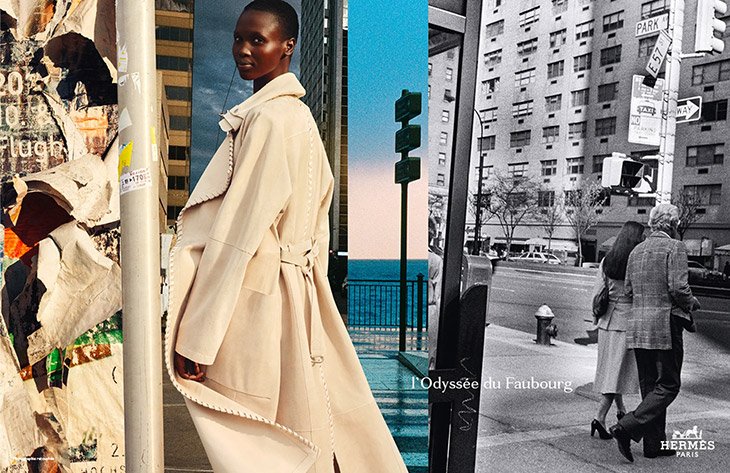 For more about fashion, visit my Pinterest boards about Fashion ad campaigns and Street styles.