Several months ago, I wrote an article about the beauty of fashion illustration and how it was used in recent British Vogue covers.
The January 2020 issue of Vogue Italia paid a strong and meaningful tribute to fashion illustration, by using exclusively fashion drawings instead of photography in the entire magazine, from the cover to the inside pictures.
This initiative was primarily led for sustainability purposes, because fashion photo shoots planning and set-ups have an important carbone footprint, for they notably require big staff flights, transport of numerous materials, heavy usage of lights, etc.
Vogue Italia's commitment for its January 2020 issue is remarkable, especially because photography is crucial for fashion magazines. But this decision was a way for the magazine to voice its opinions and values – in a creative way.
Moreover, it was a good way to promote fine artists and illustrators, and to see fashion through their eyes. For instance, the magazine asked 7 artists to draw their own vision of the cover of this specific edition. The results are all very different from one another, and they allow us to discover these artists' own interpretation of fashion and art (some examples below):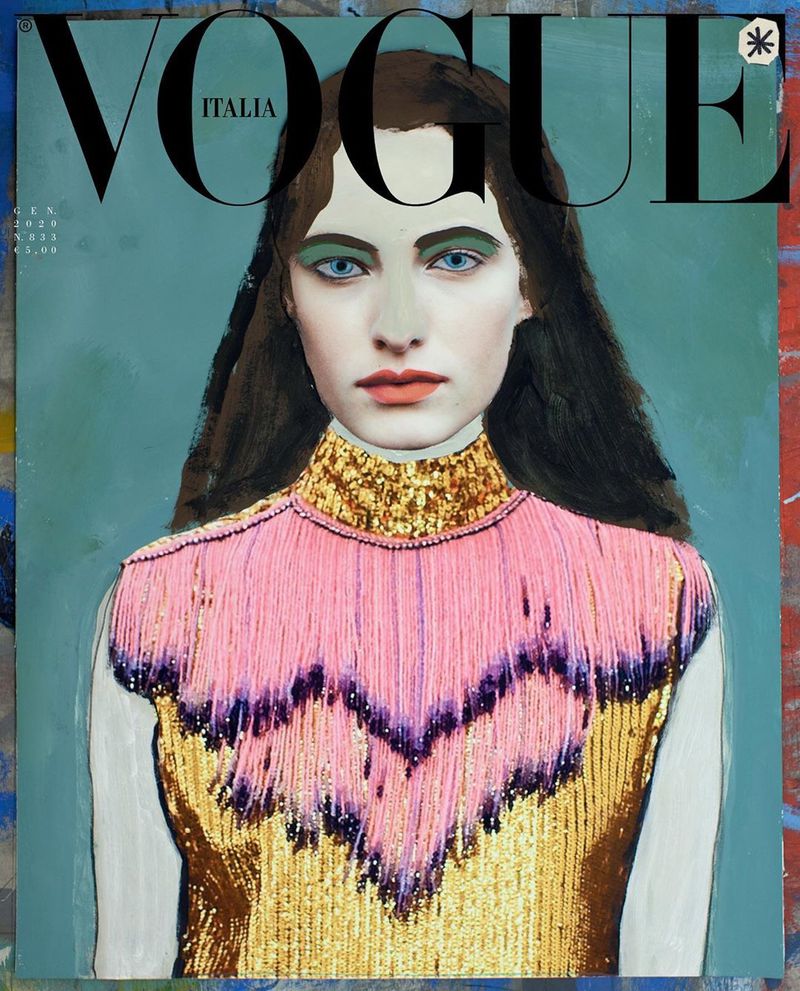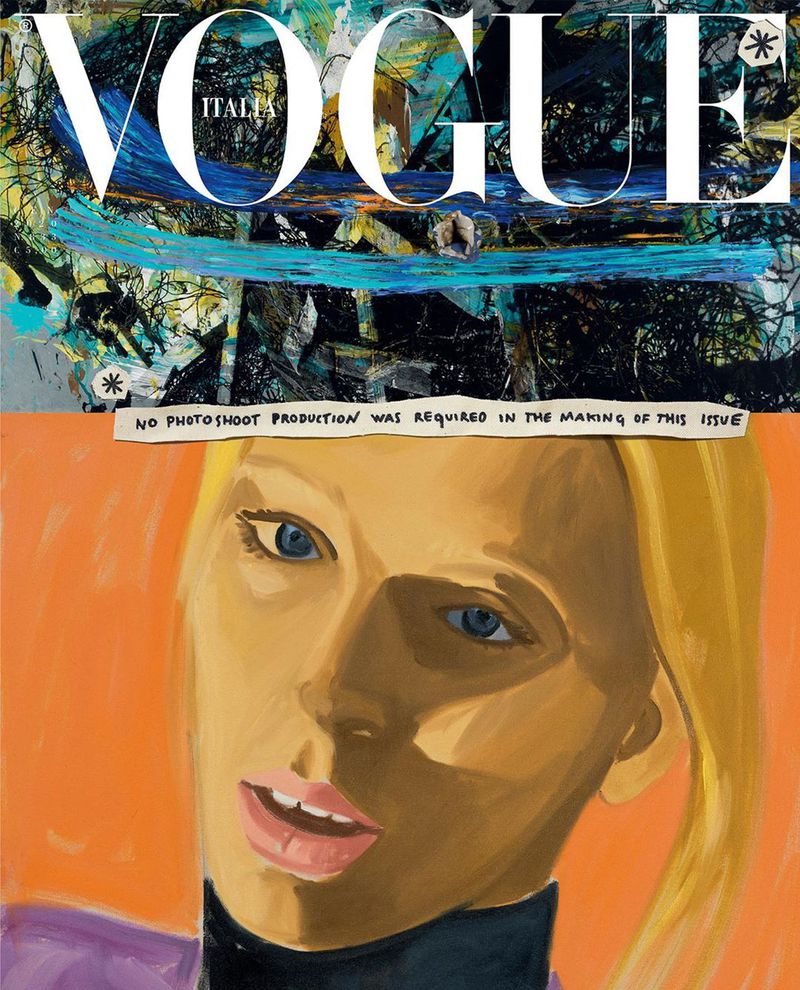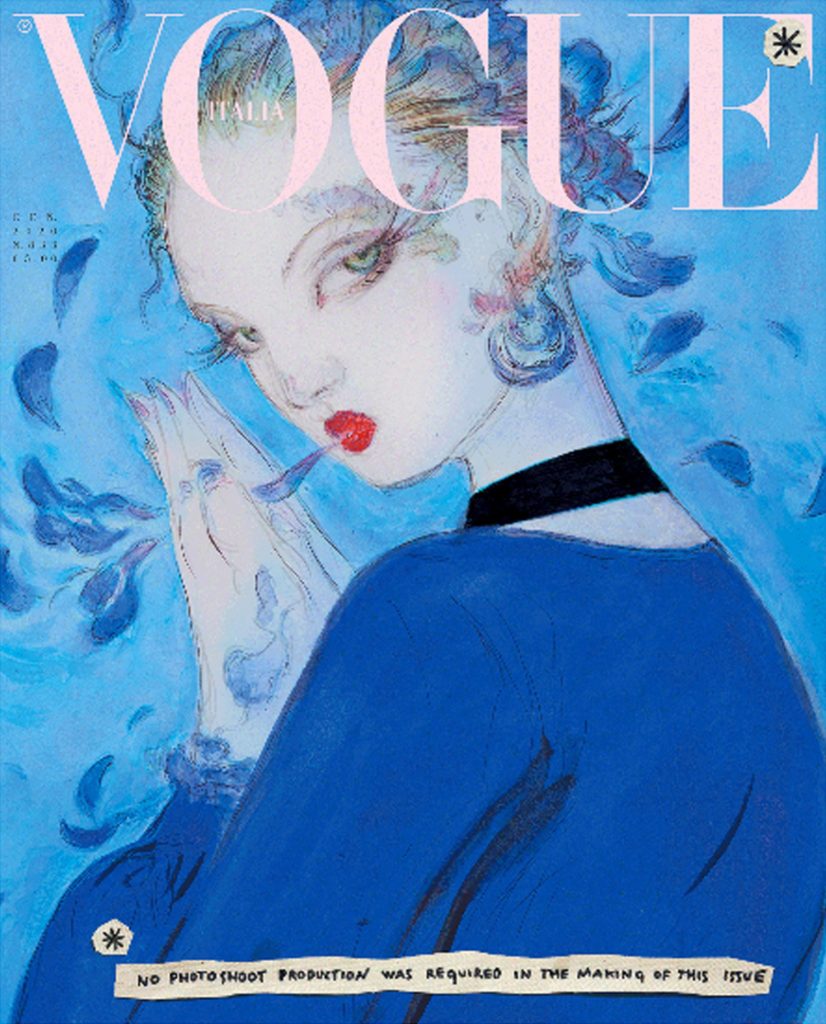 It is interesting to see how the old becomes new again, because the first fashion magazines pictures… were drawings actually.
For more about fashion and magazines, visit my Pinterest boards about magazines covers , editorial design, and art.